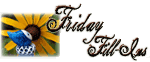 1.
Travelling the world
is high up on my bucket list.
2. My favorite quote is
I believe in long, slow, deep, soft, wet kisses that last three days
; it's from
Bull Durham
.
3.
Shirl
inspired me to start blogging.
4. Strawberries are best
soaked in champagne
.
5.
A visit from Janet wearing a dress
is the last dream I remember having.
6. The most enjoyable time to go for a walk is
at sunset, along the beach.
7. And as for the weekend, tonight I'm looking forward to
watching the footy on TV in front of the fire
, tomorrow my plans include
work, then a family dinner
and Sunday, I want to
have sold enough books to pay the bills!
FFI