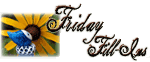 1. The
lasagne
had an extra secret ingredient; it was
my finger and its blood!
2.
I see grey skies
through my window.
3. Right now, I need
coffee.
4.
Home
is where I went Thursday night; it was
chaotic. People over for dinner, much red wine. No-one found my finger but the lasagne was a big hit!
5. Why does
a Tetanus shot
hurt so much?
6. All I can think of is the
pain - in my arm (see above) and in my head (see further above).
7. And as for the weekend, tonight I'm looking forward to
an early night
, tomorrow my plans include
family bbq for Mother's Day
and Sunday, I want to
hopefully have a shower without having to wear a plastic bag on my hand!
FFI